Climate Change
Glade-Wright, Robyn (2017) Climate Change. [Creative Work]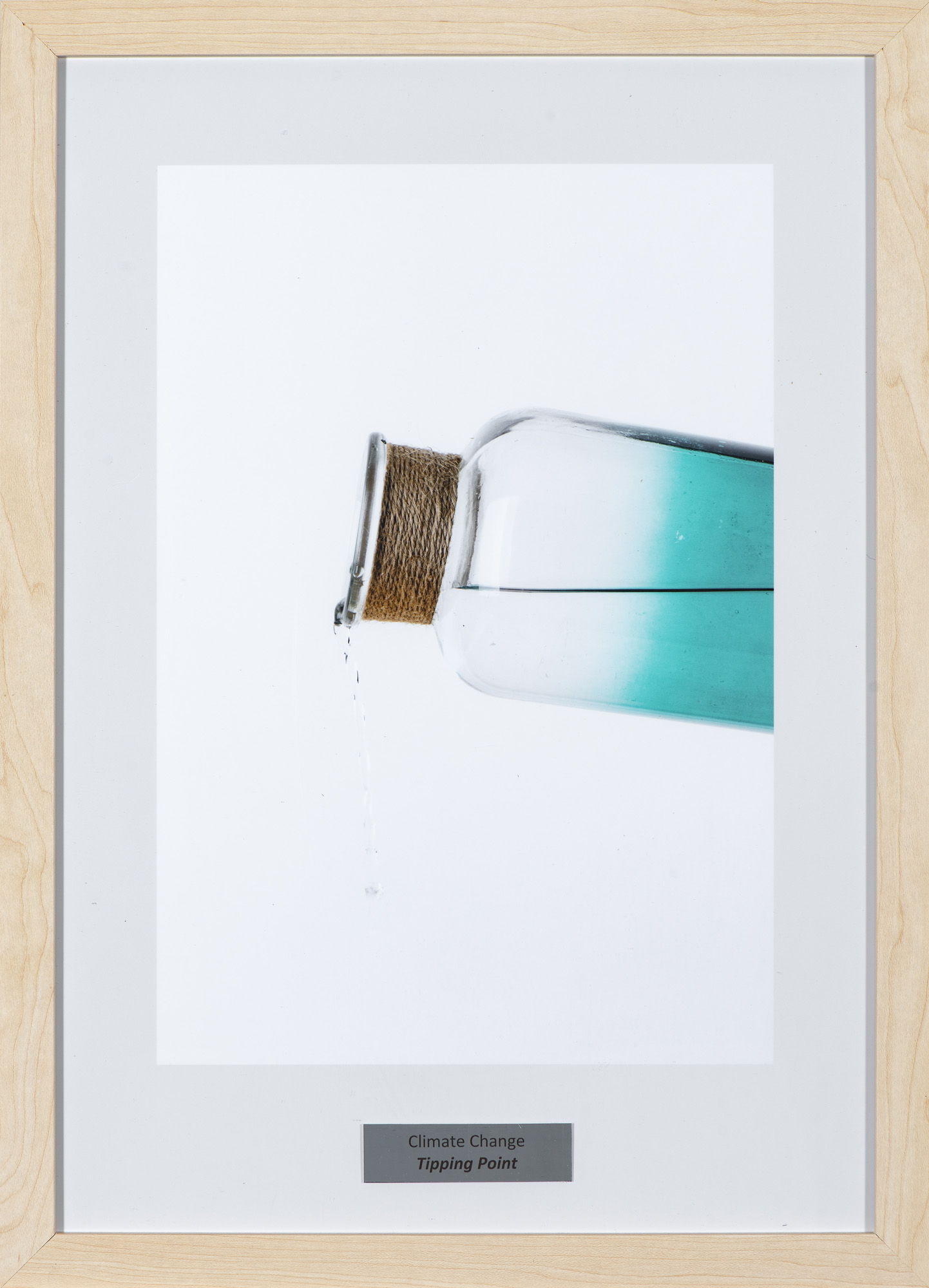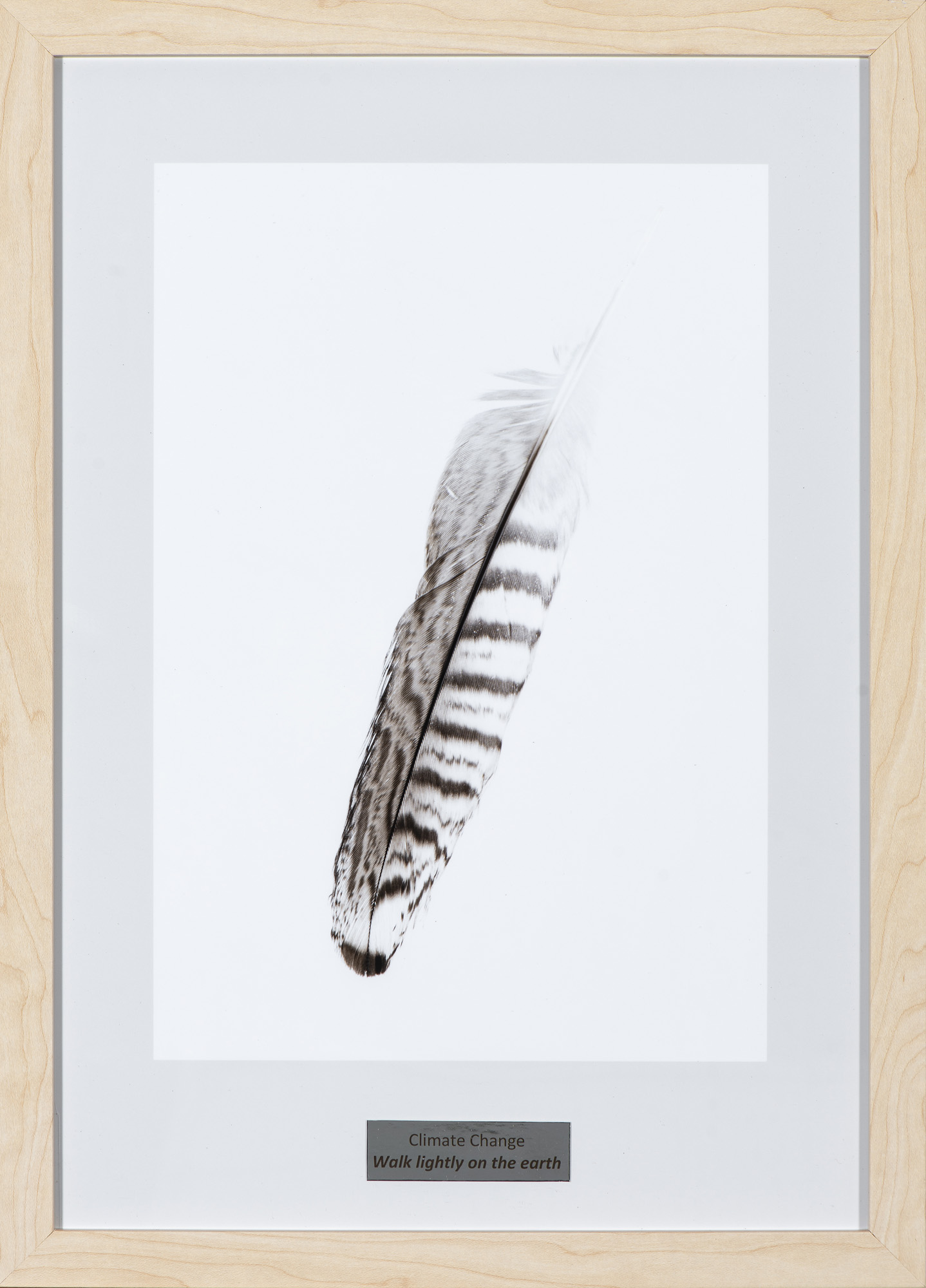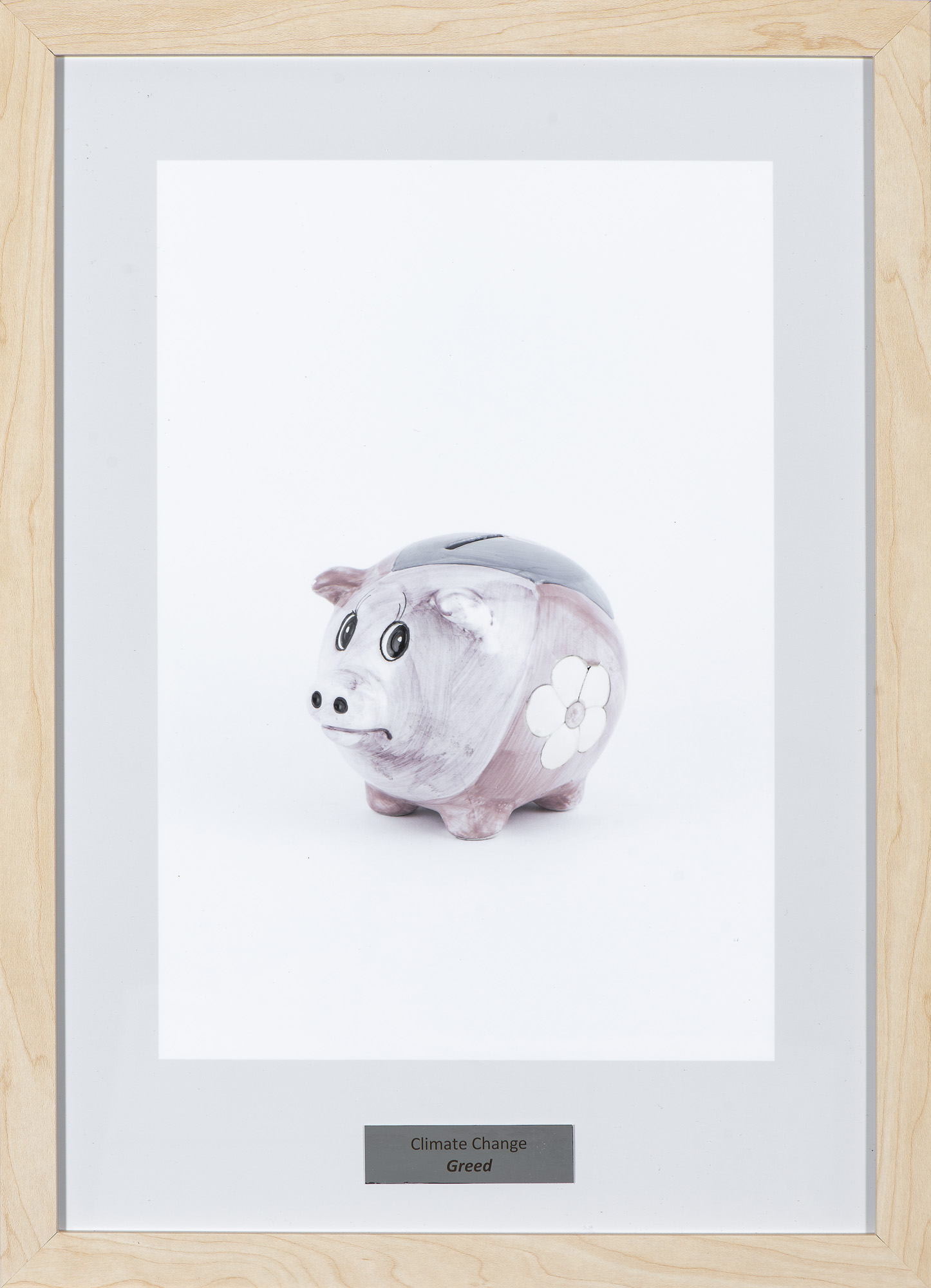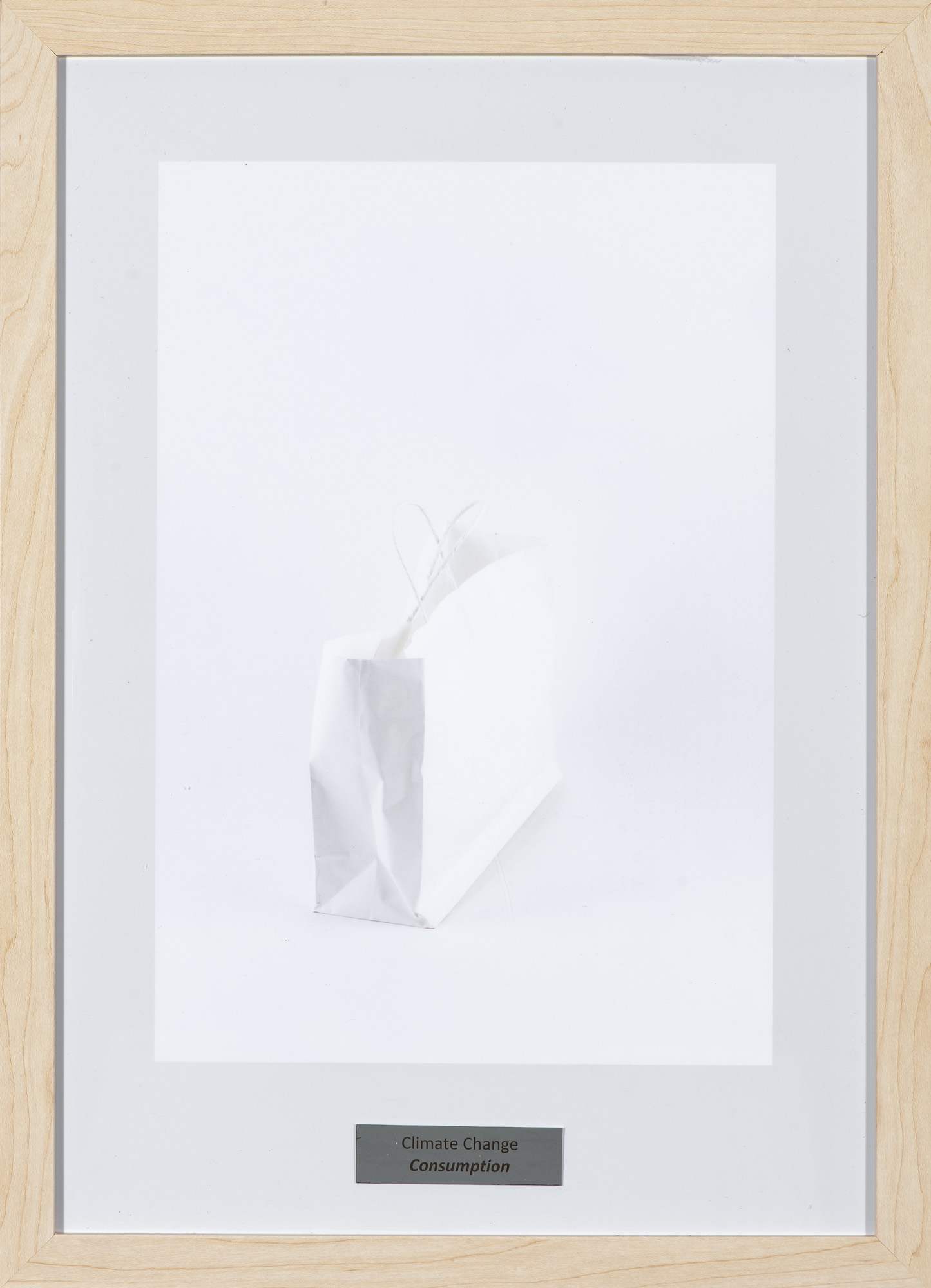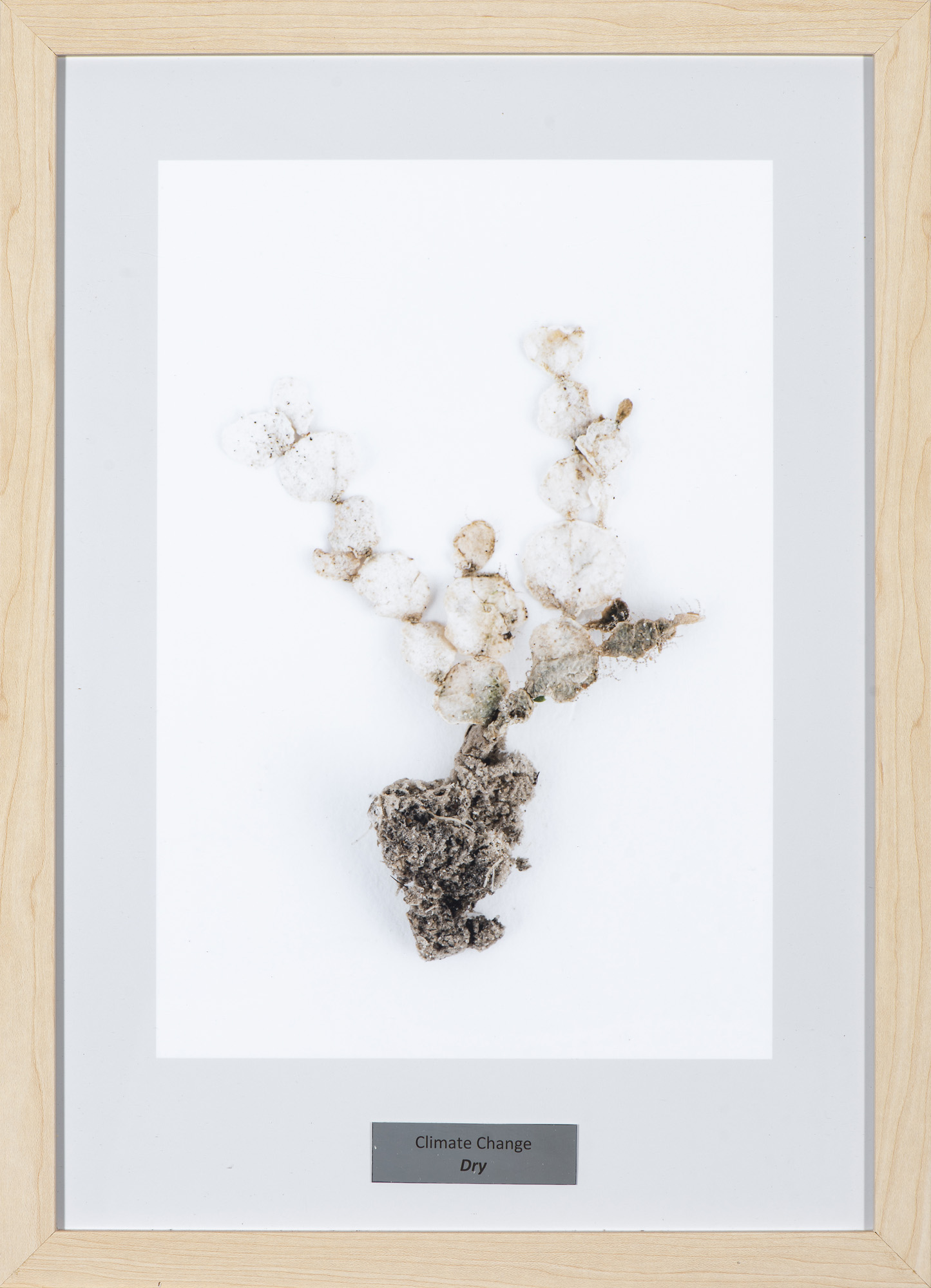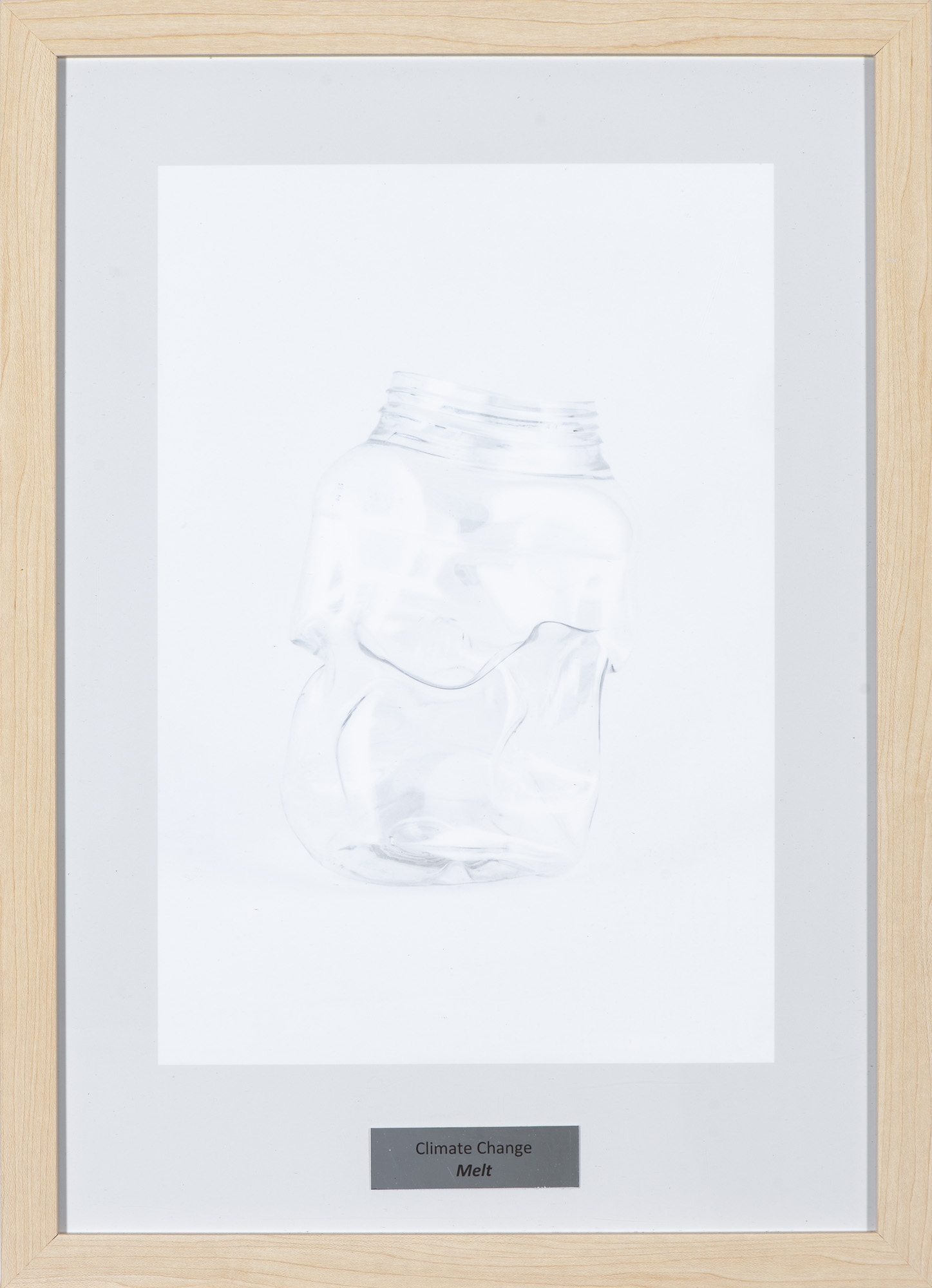 Abstract
The Climate Change series calls attention to the connection between our behaviour and climate change impacts.
Research Background: Climate change communicators have identified the instrumental role of messages delivered through the arts in motivating sustainable behaviour (Moser, 2016). The visual and narrative form and the interpersonal messaging in the visual arts can provide a path for viewers to think differently and "even to be something different" (Steelman et al., 2018). Climate change is considered may many to be a geographically and temporally distant problem. The problem of how to create visual representations to indicate the connection between human behaviour and the impacts of climate change is addressed in this body of work.
Research Contribution: The series of photographs depict ready-made items such as a shopping bag. The photo is placed in a frame with a silver badge of "dishonour" under the photo that indicates the series title and an idea. The shopping bag reads Climate Change: Consumption and a melted object reads; Climate Change: Melt. New Knowledge about how to communicated climate change messages has been created in this original work. It poetically reveals the drama of climate change in a visible form and implicates everyday artefacts and behaviours.
Research Significance: This research is significant because it develops the use of visual arts as a means of education people through the engagement of the imagination. The work form part of a portfolio that was successful in gaining a touring exhibition grant.