Microplastics Found in Human Embryo
Glade-Wright, Robyn (2018) Microplastics Found in Human Embryo. [Creative Work]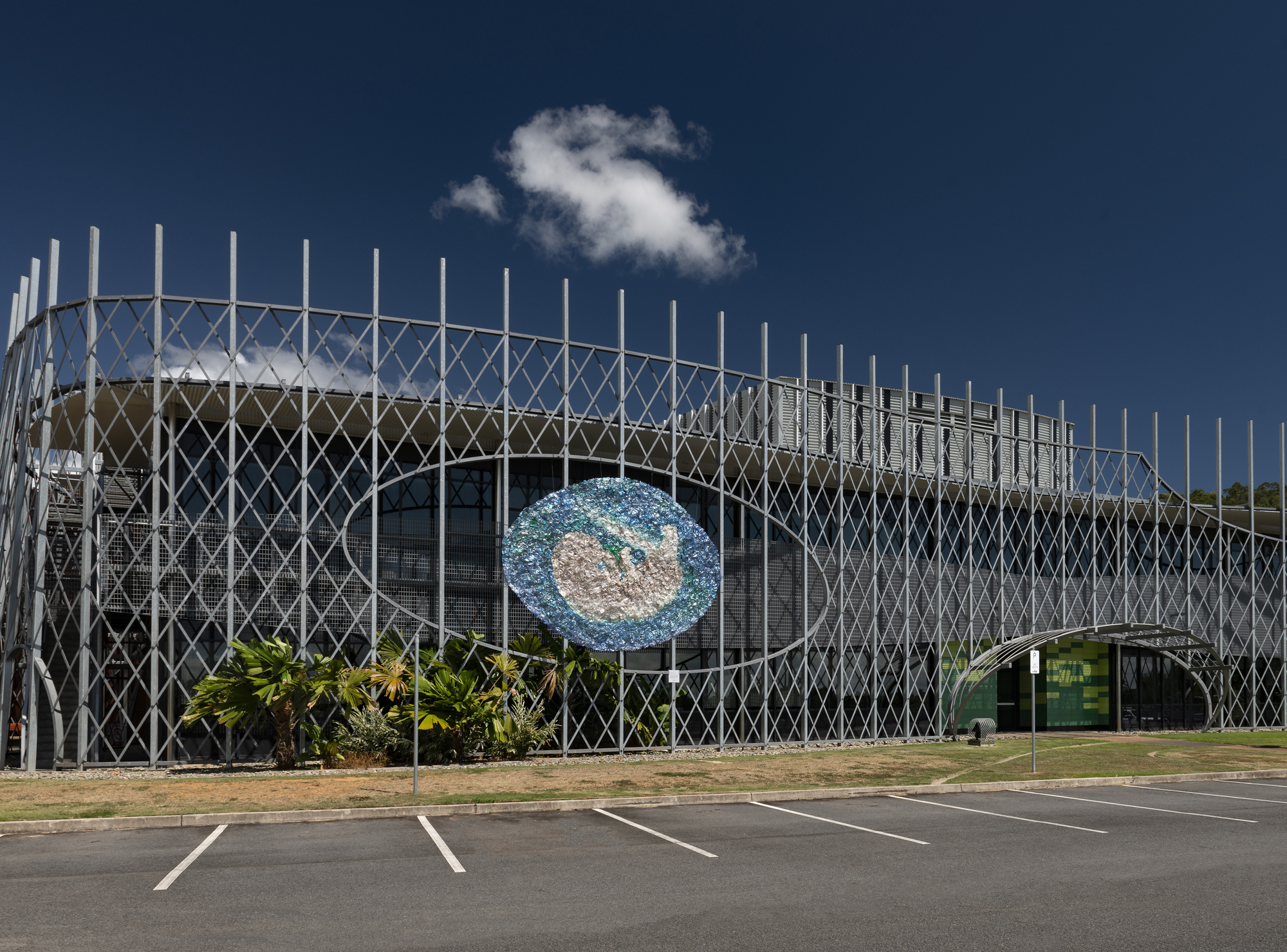 Abstract
The work of art Micro-plastics Found in Human Embryo seeks to communicate the threat posed by micro-plastic pollution.
Research Background: Environmental communication researchers indicate that works of art can help citizens to think critically and creatively about issues by cultivating imagination and provoking reflection (Inwood et al, 2017). Communication regarding unseen micro-plastic particles that can pass through the lungs, placenta, and brain-barrier causing harm and cell death (Leslie, 2015) is addressed in Micro-plastics Found in Human Embryo. The Work was exhibited in public to inform community members about the threat and to inspire sustainable behaviour.
Research Contribution: Micro-plastics Found in Human Embryo is a large artwork (3.6 x 5.4 metres) made from 1000 recycled plastic bottles, depicting an embryo in a blue/green pool. A study of audience feedback following the installation on the outside of a building at James Cook University, indicated that understanding of micro-plastics increased in three-quarters of the respondents. The study created new knowledge by identifying beauty, in the form of the art, could be effective for environmental messaging.
Research Significance: Results are reviewed in two journal articles; Plastic Gothic Frankenstein, Art and the Microplastic Monster (published) and The Persistence of Plastic: Environmental Public Art and Micro-Plastic Pollution (under review). These articles detail new knowledge regarding environmental messaging in the arts. Evidence for the impact of the work is indicated by the 40,000 people who viewed the work. The work was featured in a WIN Television report, and in the Cairns Post newspaper.